One hundred years ago, the Great War ended on 11th November 1918. This year also marks the centenary of the November Revolution in Germany. On the Thursday, 15th November, members of the school community gathered for the H.I.S. World War One evening. 
As part of a major collaborative unit in I&S, Science, English and the Arts, students explored the First World War from various different aspects and parents and students had a chance to experience the work of the grade nine and ten classes during the evening. 
Student work in Grade ten showcased major personalities of the Great War, including politicians, writers and scientists such as Ted Hughes, Bertrand Russell and Marie Curie, as well as work on scientific inventions made at the time and their latter developments. There was a beautiful display of student art work that related to the theme of the evening. The drawings made in art class related to the effects of the First World War.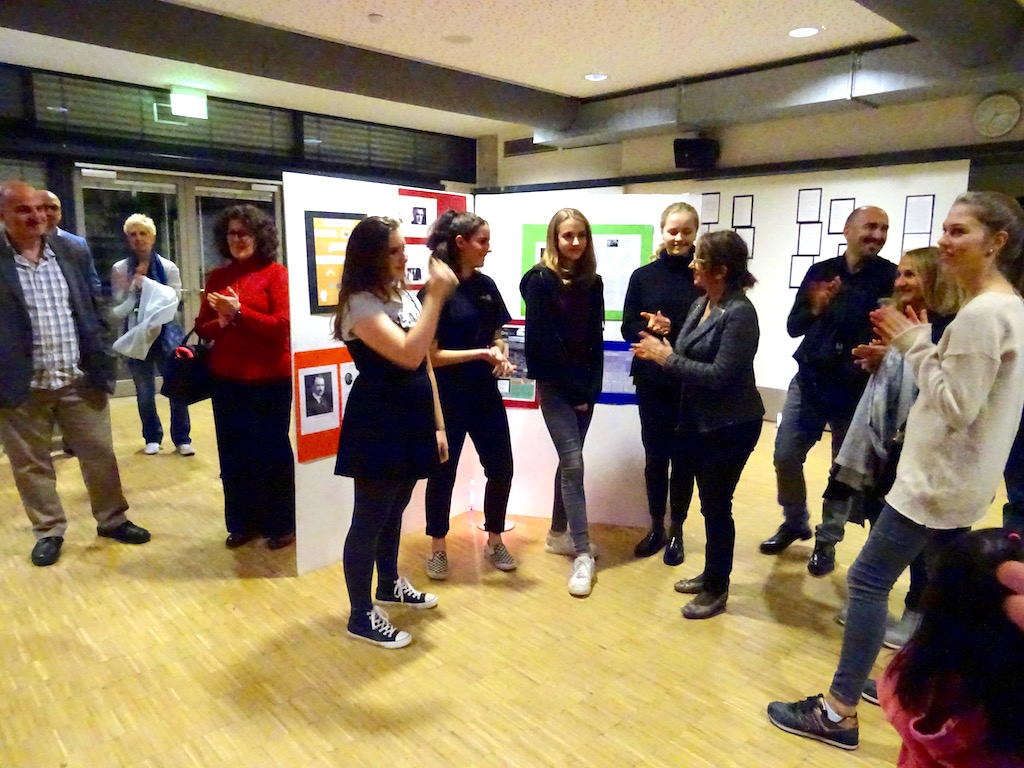 Periodically during the evening, Grade 10 students read out war poetry and Grade 9 students their short stories. Their creative writing work was also on display.  While many of the poems were written by the students themselves, among the better-known pieces of classic war poetry read out loud during the evening was Wilfred Owen´s Dulce et Decorum Est.  
Special thanks to the PTG for providing the snacks for the evening and also to the Grade 12 students who helped produce the advertising posters and who organized the catering during the evening. 
As the sky turned blue and then almost black, students, parents and staff members lit candles for a minute of silence for peace and remembrance. This quiet peace demonstration was one of the enduring memories of the evening.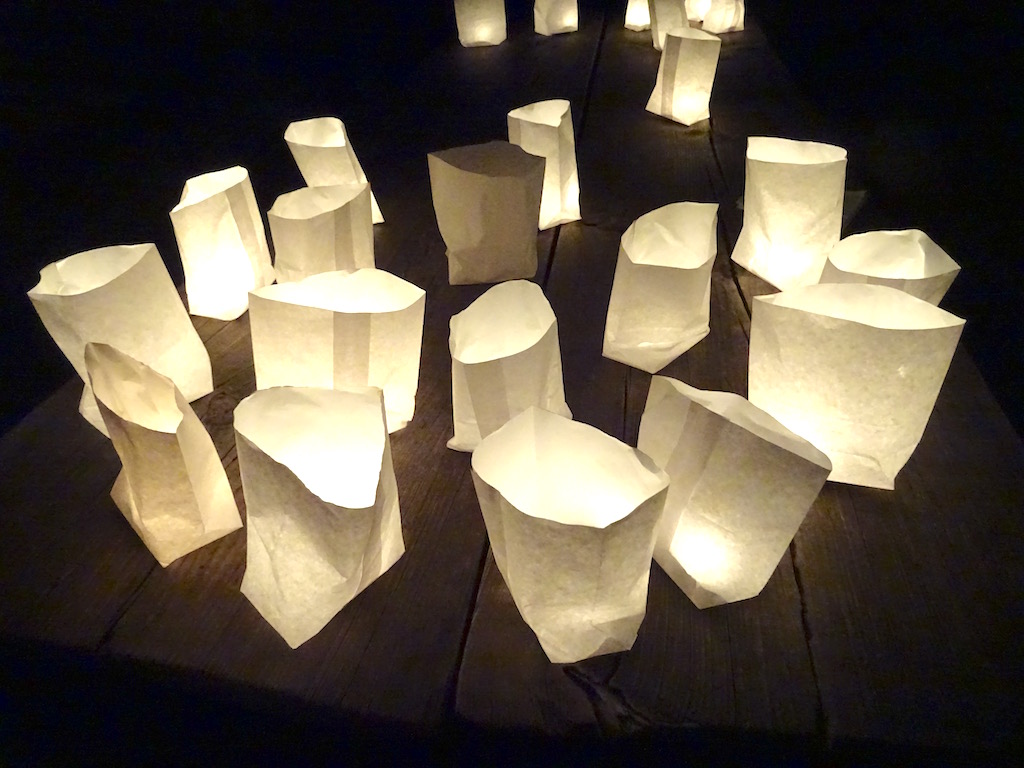 Text by KG and SAB.