For their first Theory of Knowledge (TOK) lesson after their return to school, Grade 11 students enjoyed being together in one classroom.
The H.I.S. library was especially prepared for them to make sure they could sit far enough apart to meet the current distancing rules. Their teacher was zoomed in for the lesson via the electronic board in the library.
Many thanks to staff for making this possible and a huge thank you to Grade 11 for being very principled all through this week – stay safe and healthy and have a wonderful weekend.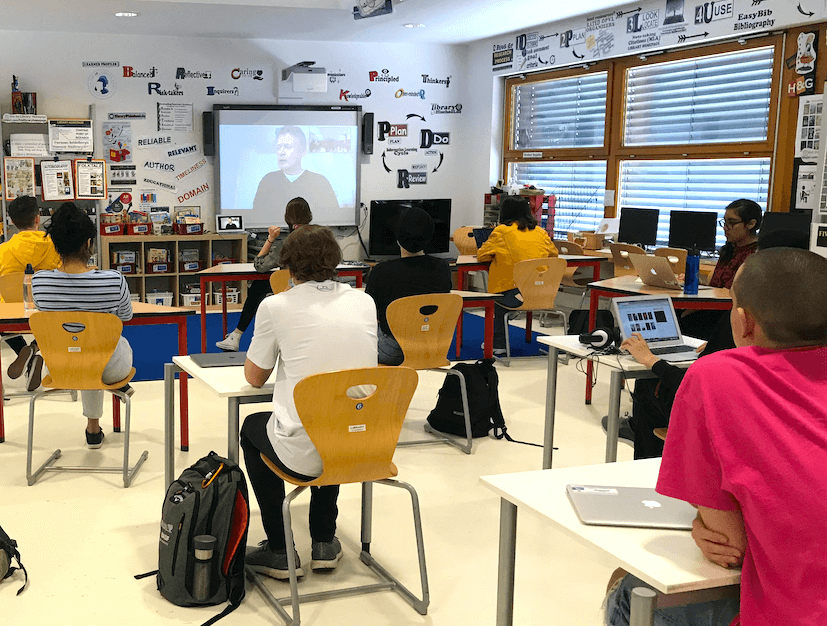 photos & text: AS