In November and December 2018 the grade 9 & 10 German Language and Literature class took part in "Schüler machen Zeitung", a project organised by the local Rhein Neckar Zeitung, which entailed daily RNZ subscription and a newspaper article writing competition.
Every student created an article about a topic they decided to be of interest for the readers.  Every year, the best articles are chosen and published in the newspaper. This year 23 school classes and 546 students were working towards the same goal.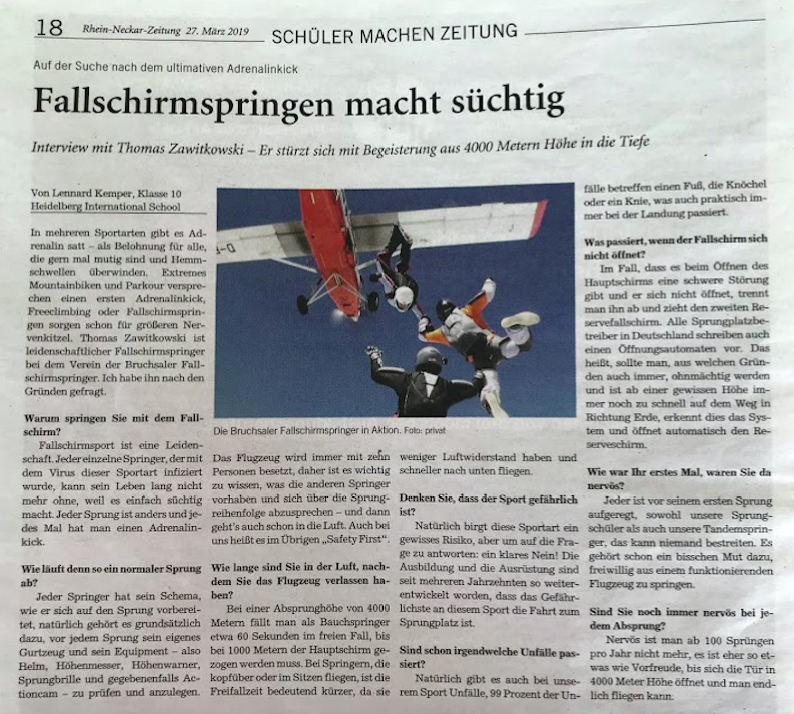 Finally, on March, the 27th, in a separate "Sonderbeilage" (special edition) of the RNZ, the best 52 student articles were published and we are very proud that 6 articles of H.I.S. students have been chosen. Well done Louis, Carolin, Ishikaa, Laura and Lennard!
And special greetings to Anna in South Africa, who submitted her article in January, although she left H.I.S. end of December, when the project was still in full swing.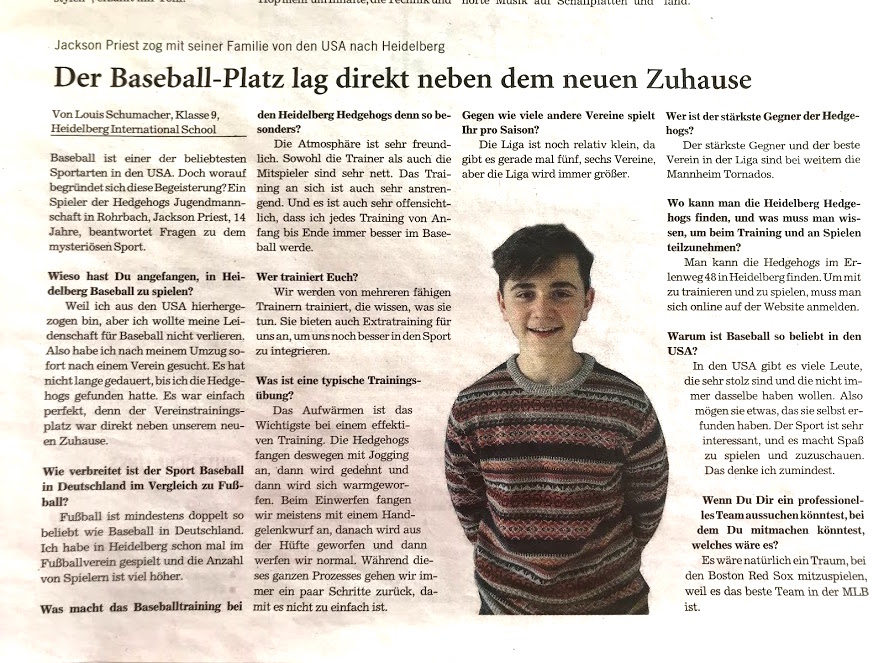 text: BK