Currently the German Language and Literature students of Grade 9 and 10 are working on a newspaper project called "Schüler machen Zeitung."
This has been a project that has taken place for the past 10 years, supported by the Rhein Neckar Zeitung.  It lasts until the winter break and in this time, we learn about the structure of a newspaper as well as the process behind the articles that are published.
The RNZ send daily newspapers for the entire class to help encourage the study. They are also hosting a competition in which 23 classes will be participating to win first place with the prize of 300 euros. During this project the students not only learn about the world around them, but also learn about the effort that goes behind each article and the overall creation of a newspaper.
Something that we found interesting was that Frau Himmelheber, a member of the Stolpersteine Initiative, Heidelberg talked to the students of Grade 10 on Thursday last week. The next day, as we were reading through the newspaper, a student realized that there was an article based on the Stolpersteine, which was quite interesting as they had just learnt about it the previous day.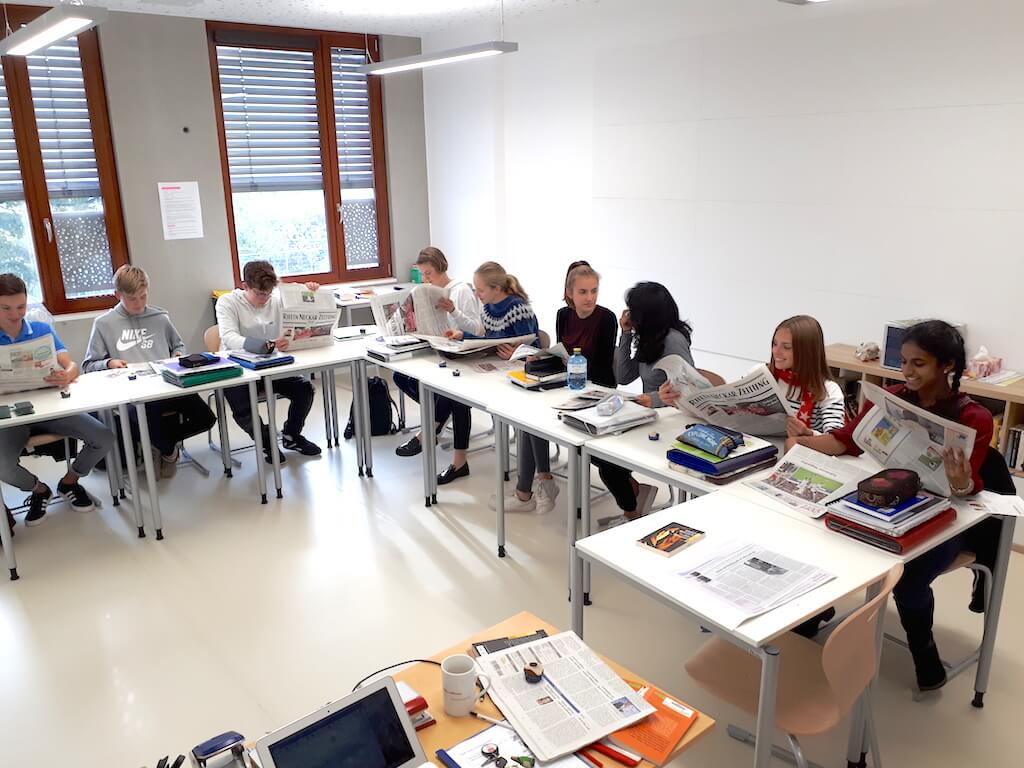 The picture above shows the first day of the project as we looked through the newspaper, and talked about our first impressions. We also read the winning article of last year's project, written by a student of the English Institut, Heidelberg. Looking at this gave us a general idea of how we would write our articles this year for our final project.The final goal of this project is for us to be able to write our own articles which then will be sent to the RNZ for the competition, with the possibility of being published as well as winning the prize.  
 Eshal & Carolin, Grade 9