The MPR was filled with students attending and helping at the MCP Fair earlier in March. PYP students experienced millet grinding, cooking, head scarf tying, dance, puzzles, water carrying and more. The aim of the fair was for students to learn about life in Mayana, Namibia, the small village supported by the organisation Make Change Possible (MCP). It was also a fundraiser, and we are happy to report that 470 Euros were raised.
MYP students played an important role, volunteering at different stations and the cake sale table. DP students Inigo, Janne, Kyra and Pritha were all actively involved in the Working Group, helping to plan the event and ensure it was a success.
Many thanks to all those who took part and supported. After the break, there will be more information about the up-and-coming Flea Market to be held on May 25th – keep it in mind if you're having a clean out this Spring break!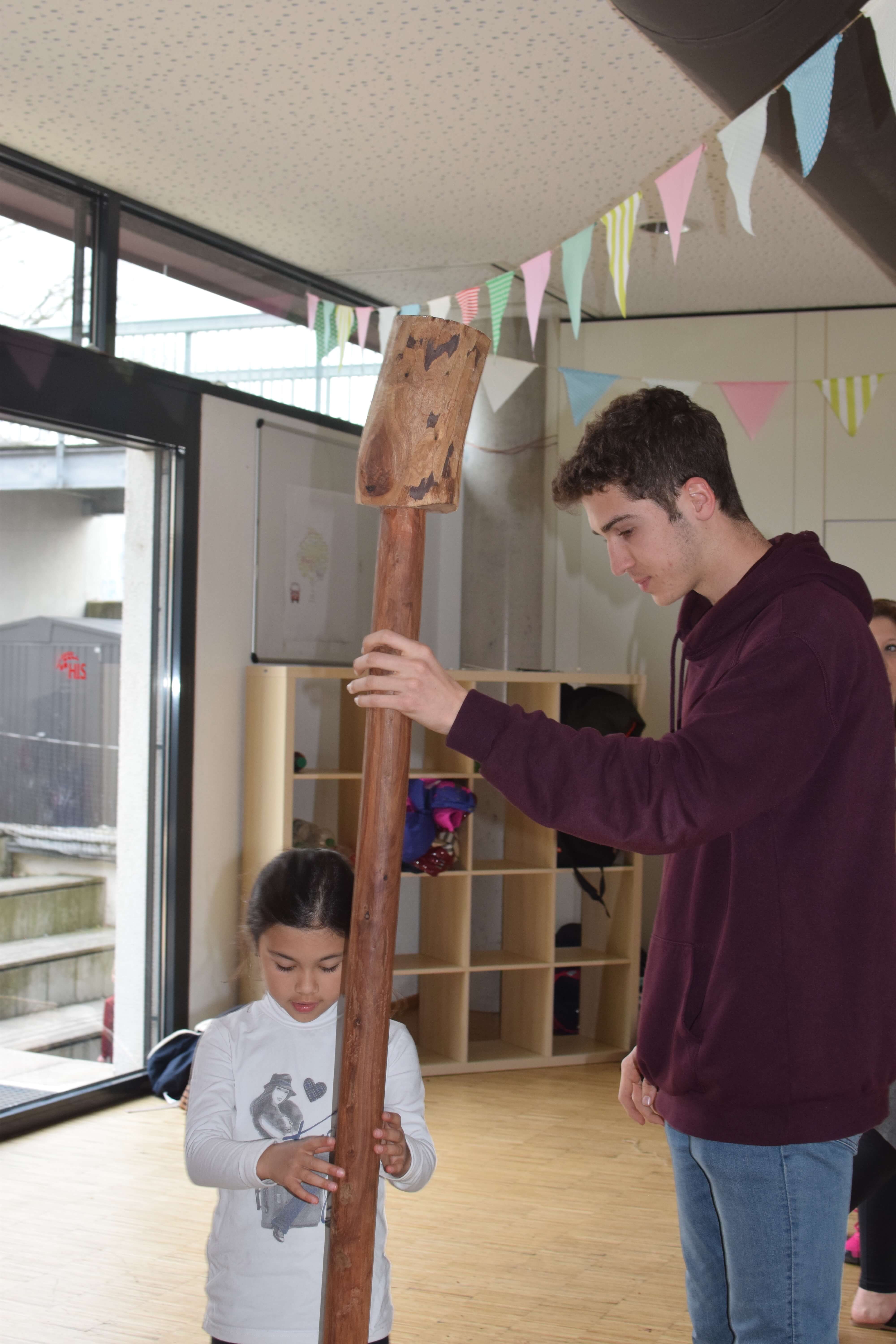 text & photos HP