Konnie had a lovely autumn break, visiting family and meeting new people.  Although he did not like the lead at first, he is getting used to it and enjoys short walks around our neighbourhood.
Konnie had a visit to the school during the autumn break.  He enjoyed walking through the empty hallways and trying out his bed in the Learning Support Room.
Today was his first official day at H.I.S.  He was very excited and is gradually getting used to the busy sights and sounds in school.  At this time, I will ask students to refrain from petting him.  He is still learning and although he is very friendly, he does like chewing on things!
Before he interacts with our students, parental permission will be required.  More information on this will follow soon.
Konnie is not yet trained as a Therapy dog, but he already seems to have a calming effect on our students.  As they move to the German class, next door, students have been very quiet and respectful.  There have been a lot of smiles too!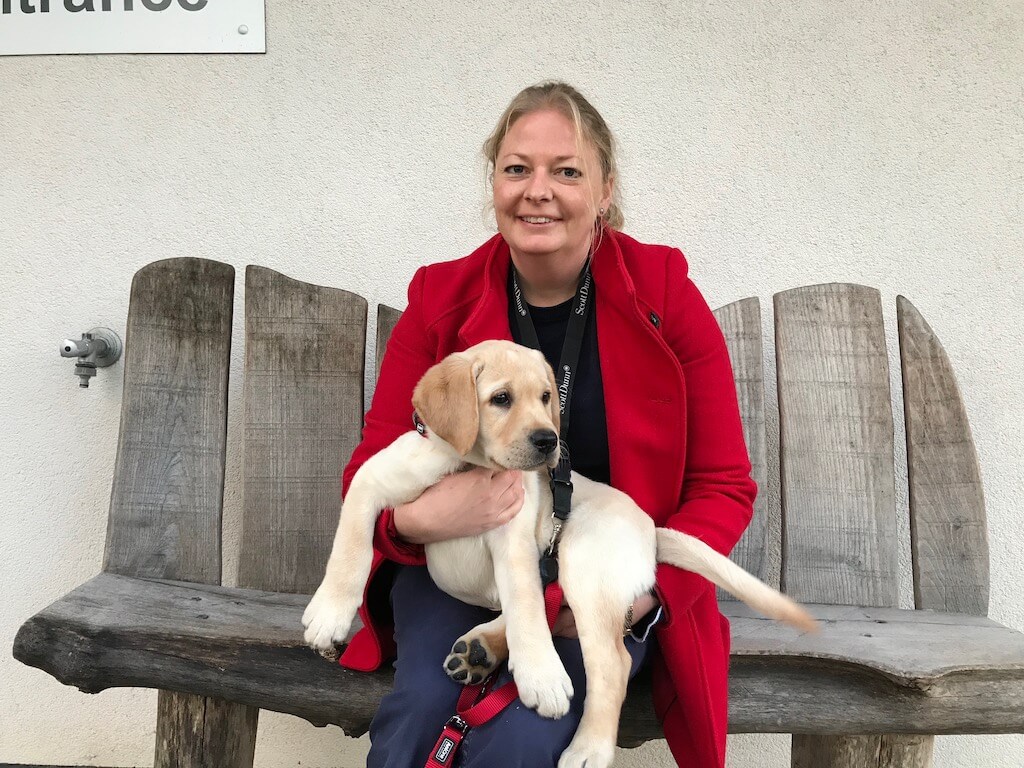 text: KvG; photos: KvG & AS