To all students, parents and staff,
As you might know from the newsletter, grade 11 is going for a trip to Romania in June 2019 to build houses/buildings for the less unfortunate through the Habitat for Humanity Organisation.
We mentioned we were planning to set up a paper tree at the school's entrance as a way for you all to donate money so that we can go on our trip. The tree has been officially launched and anyone who wishes to purchase a leaf, apple or bird can do so after school. All the money collected will be going towards our trip.
Next week from Monday till Thursday, there will be a student stationed at the entrance, right after school ends, where you can buy a leaf (2 euros), an apple (10 Euros) or a leaf (25 Euros). Your purchase will go up on the tree and your name will be
on it.
By purchasing these items you will be helping our tree grow and will be able to see your contributions on the tree. It would be much appreciated if you could help us out.
As you might already know, we had our first bake sale on Friday 7th December. We had a variety of cakes, cupcakes, cookies, scones and many more and we collected a total of around 350 Euros. I, along with my Habitat For Humanity group, would like to thank everyone that purchased our bakeries because you are all helping us get one step closer to building an educational centre for the less fortunate kids in Buftea, Romania.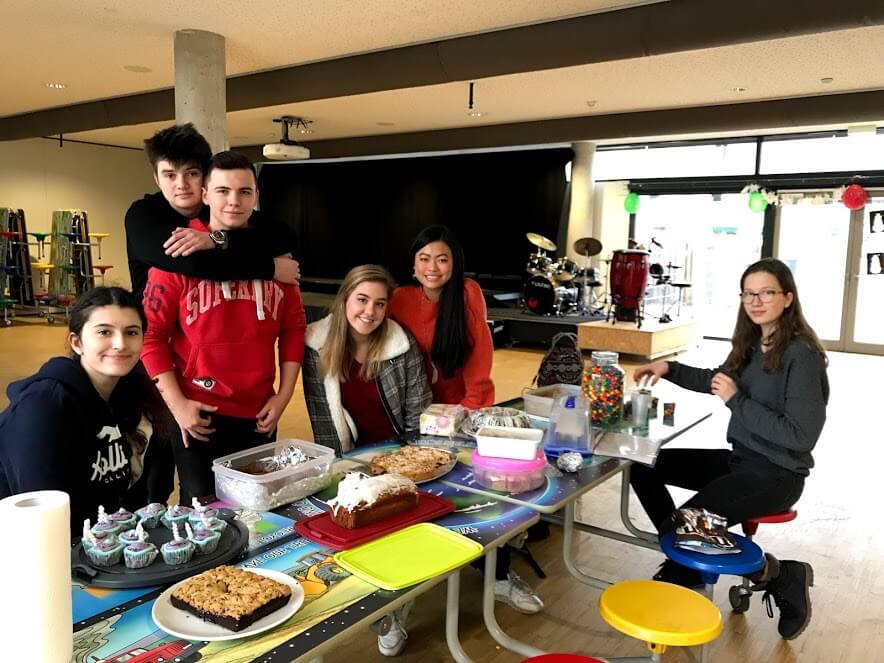 It was a very successful first bake sale and we hope the next one is as fruitful. If you missed this bake sale then you need not worry because there will be another one coming soon so keep an eye out for announcements or posters. meanwhile, if you would like to help us by donating, please purchase a leaf, apple or bird at the school entrance.
See you soon and thank you!
Pritha