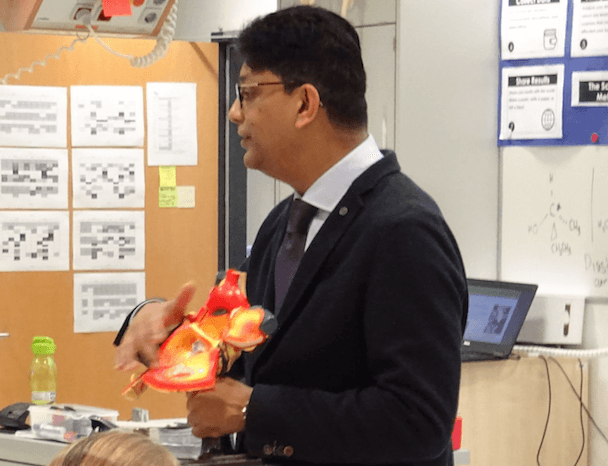 This week Students from the Grade 7 Science class had the pleasure to receive answers to their questions about the human heart and heart conditions from an expert:
Dr. Chirojit Mukherjee, chairman at the Heart Center Karlsruhe, was their distinguished guest speaker.
Grade 7 students had the chance to increase their knowledge of cardiology and to prepare for the task ahead.
The students plan to create a book suitable to inform Primary School students  about the processes in the heart and heart diseases. 
Many thanks to Dr. Mukherjee for his visit to H.I.S.
photo: KM