Last week on Thursday, the German B Diploma class continued the now four-year-old tradition at H.I.S. We did our best to attenuate the hardship endured by refugees by cooking a dinner together for them.
After gathering the necessary funding from a bake sale, a menu was established, then a corresponding shopping list, and subsequently the ingredients were acquired.
The students Mikkeline, Parth, Remus and teacher Herr Handwerk then travelled to Kirchheim, where Murat, the organizer, kindly let us in. There, we set up in the small (but decked!) kitchen, and put together our masterpiece: Pasta with pesto and beans, Poha (an Indian rice-based dish), Guacamole and finally Quark cream with berries.
The guests consisting of people of various ages, nationalities, genders, and even some families with kids showed up early on, and some even helped us by slicing the veggies. Soon enough, we were all ready to feast, and we put together the buffet. Everybody had an amazingly good mood, and the atmosphere was filled with laughter and storytelling.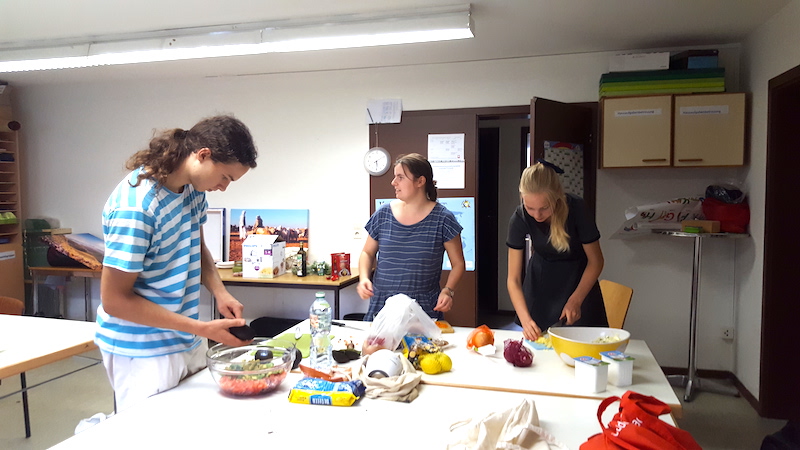 To our bewilderment, we could feed around 25 people and even have some leftovers! In our best effort not to waste food, we took some with us for later consumption.
Text: Remus