I hope all is well within the H.I.S. community and that the first few weeks of school have been a success. As promised I wanted to send you an update and some photos of our new life in Alsace, France, which we are absolutely loving.
We are temporarily renting a house in a tiny village until we can find something more permanent, so I have included a photo here of the boys outside the front door. The house is 323 years old!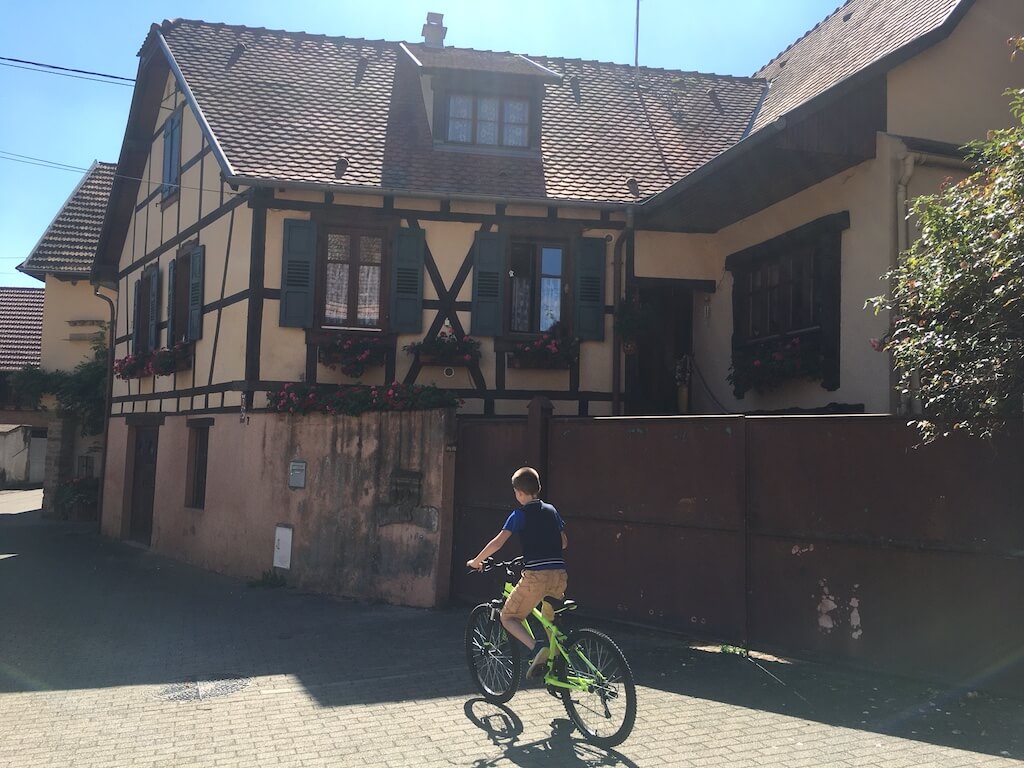 We are slowly exploring the surrounding villages and area, and it is truly a very beautiful part of France that none of us knew before. The history here is incredible and the scenery is breathtaking.
Samantha and Julien with William and Maxence