This month 11 Grade 10 students undertook their first practice expedition for the Duke of Edinburgh's Award.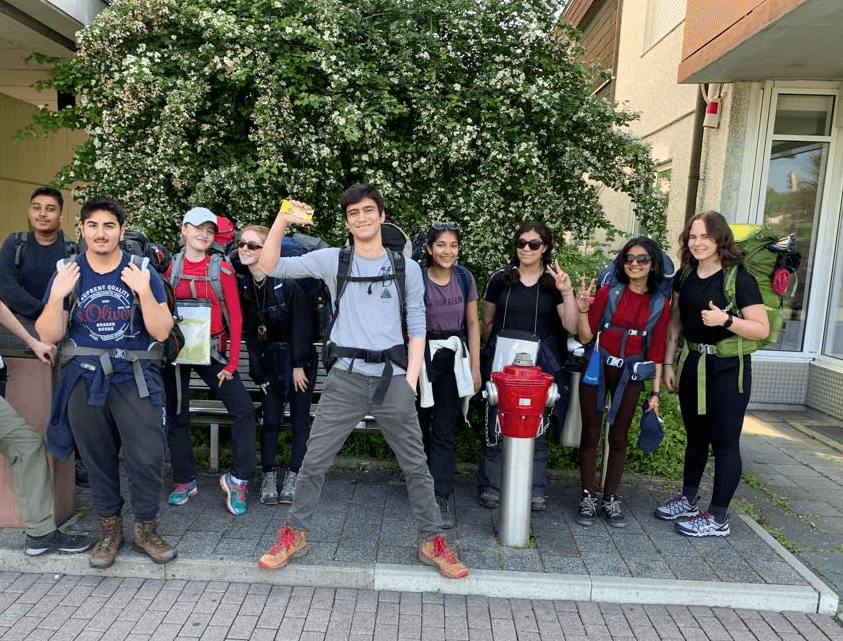 They started out at Mosbach Station where they were given their tents and Trangias to pack into their rucksacks along with their sleeping bags, mats and food.  Then they went off following their planned routes.
The weather was exceptional and the students challenged themselves walking to the lunch spot to pick up some water and have a have a short break.  They continued onto the campsite  where they collected firewood to make a campfire, set up their tents and cooked themselves their dinner with the Trangias (for which we give thanks to the PTG for purchasing).
After a nights rest, the next morning they woke up early to cook themselves a good hearty breakfast, packed up their gear and set off on completing the reminder of their planned walk back to Mosbach and catch the train home.
The students reflected on the positive experiences that they had and how they are looking forward to the next practice expedition which will be over two nights in early June with the final expedition at the end of June just before the end of the school year.
SAB