I am trying to give Konnie a range of experiences.  At the weekend, he travelled by bus and tram for the first time.
He was very excited to have a day out in the big city of Heidelberg and behaved very well on public transport.
He was incredibly tired after his day of trying new things and slept well last night.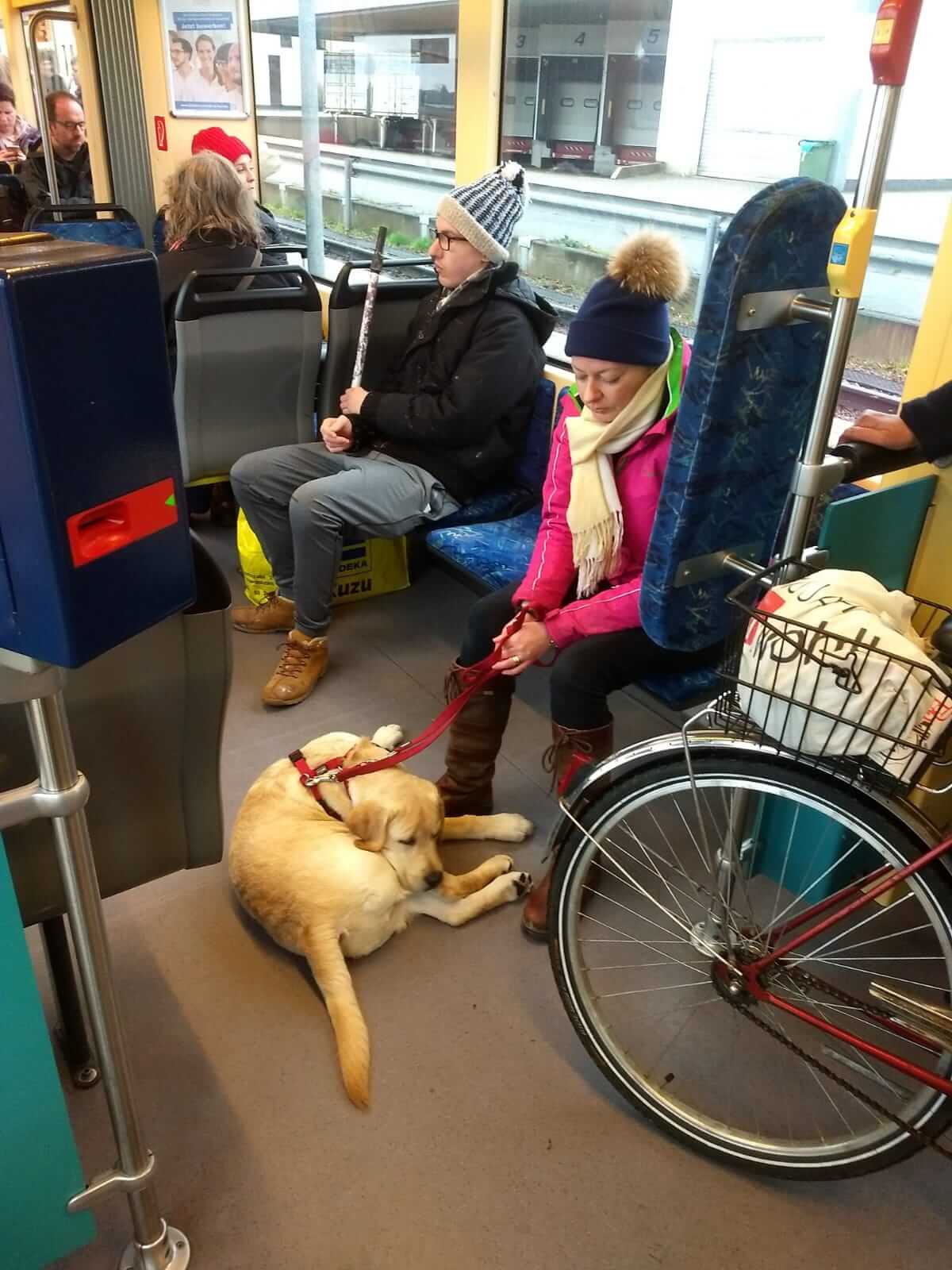 text & photo KvG