Grade 5 students experienced a MYP science class in June.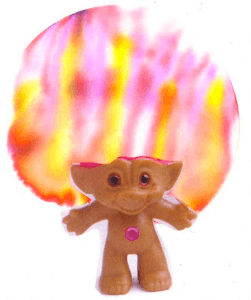 The students learned the basics of paper chromatography, a simple separation technique used in science and in various fields in real life. They experimented with different coloured markers on paper chromatography strips to see how different pigment components are separated.
Afterwards the scientific investigation was taken a step further with a fun activity: Using the same technique, students created their own chromatography trolls.
ECK