We hope that you enjoyed the PYP Parent Info meeting last Wednesday and we thank you for your attendance and participation in the activities.
We trust that the topics gave you an insight into the programme as a whole and also the connections between teacher plans for learning and how students are assessed in relation to the phases of the H.I.S. Primary Curriculum.
If you have any more questions please do send an email to Kate or Allyn or alternatively you can arrange a time to meet. Further meetings are planned throughout the year and we would welcome any suggestions you may have for future topics. Selected slides from the presentation will shortly be available on the school website.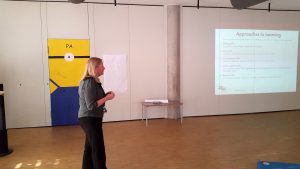 Allyn Raw, Kate von Gizycki.