Grade 5 spent a successful and fun week "in space". They started off in high spirits looking forward to their mission.
Here is what some of the students said after their return to Heidelberg:
Marie: I really enjoyed doing the moon walk and the rocket building, I hope I can do it again with my family.
Annika: You got to walk like astronauts would on the moon and that was terrific!
David: The space ship simulator was very exciting!
Elli: We had to memorise all the controls in the spaceship which made you realise the whole mission could be effected if you pressed the wrong button.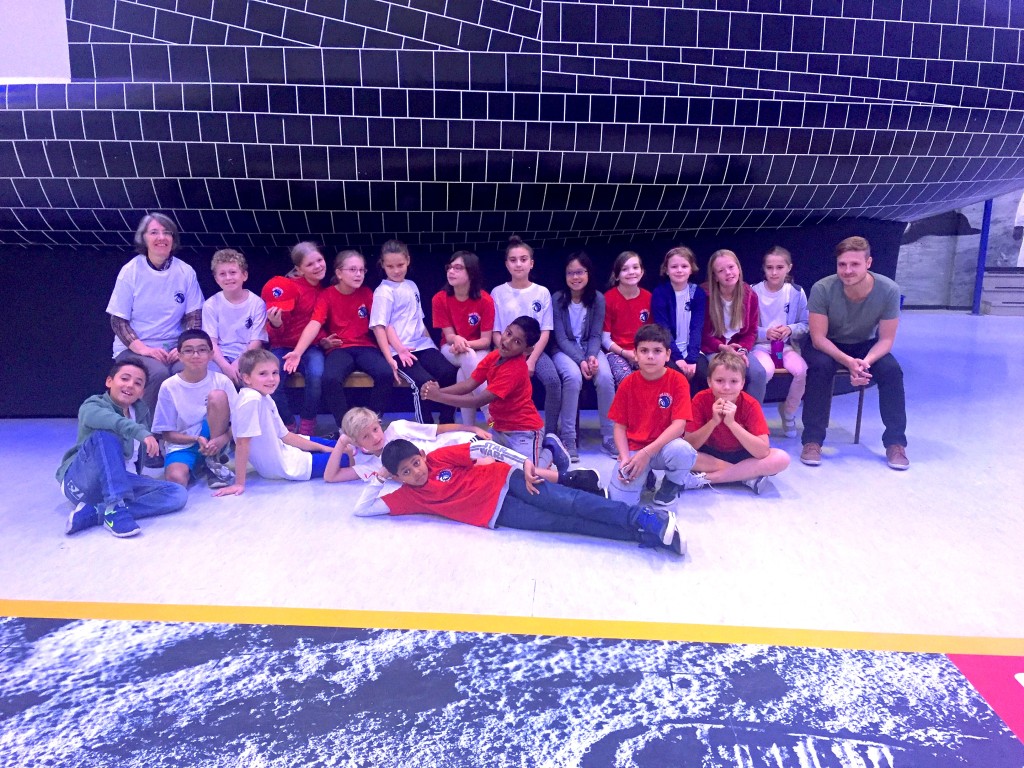 Calla: You actually felt like you were out in space when you were fixing the satellite.
Students were welcomed back on earth in Heidelberg by their parents. A big thank you to Margaret Burch and Glenn Meldrum for looking after the Grade 5 astronauts during their mission.
photos: Glenn Meldrum, text: Grade 5 & AS